A viral image purportedly showing a Pakistan Air Force fighter jet shot down by resistance fighters in the Pangshir valley, Afghanistan has gone viral.
The Express Tribune found the claim to be false as the picture is of a US plane jet crash-landed in the United States.
The image was first shared by a twitter handle allegedly claiming to belong to Ahmad Massoud, who is not only the son of legendary Afghan warlord but also the head of the National Resistance Force of Afghanistan.
"The Pakistani Jet Plane that was shot down by the lion cubs," the caption with a an image of a plane grounded read.
The image was shared thousands of times on social media and published by Indian media outlets alike.
However, a Google reverse image search showed it was first shared back in 2018 by website Military.com after a US F-16 Fighting Falcon jet crash-landed during a training flight near the Arizona-California border near the Arizona-California border.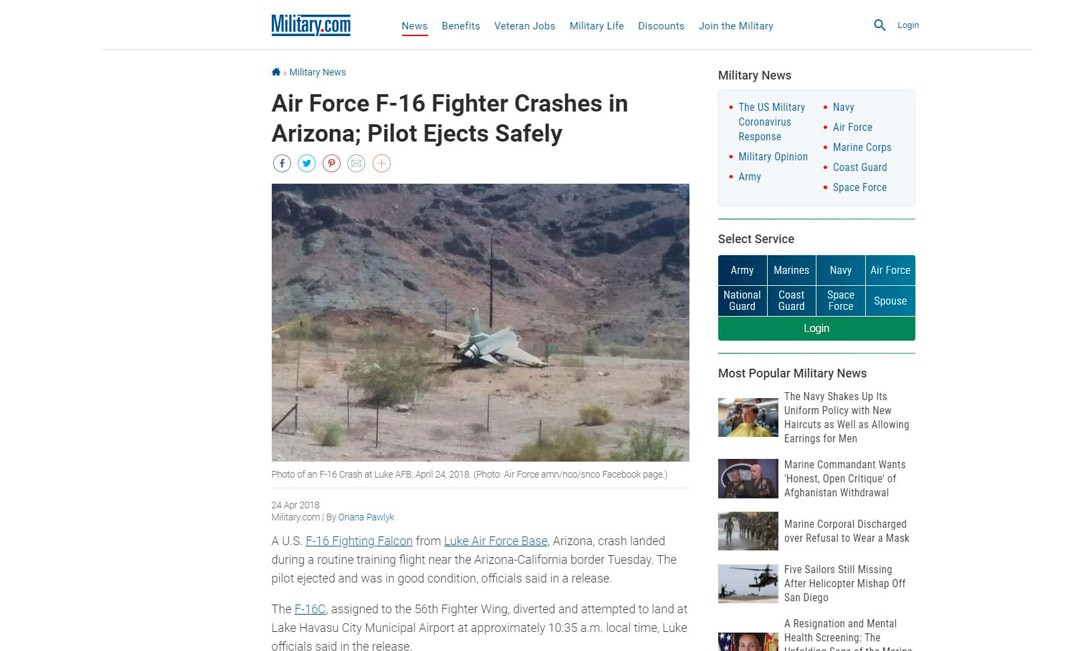 Indian media outlets and Indian Twitter also shared fake news on Pakistan's involvement in war-torn Afghanistan. 
Another video claiming to show Pakistani drones attacking resistance fighters in Panjshir.in support of the Taliban.
Fun fact:

The video is from a video game and is currently being shared by pro-resistance accounts as proof of claims that Pakistani drones are attacking Panjshir. I thought I should have some fun. Let's see how many idiots here share this video with a straight face. 🤣 pic.twitter.com/lxDDJxqZzP

— FJ (@Natsecjeff) September 6, 2021
The footage, however originally appeared in a video game Arma-3.
#Arma-3 became one of the top trends on Pakistani Twitter as netizens trolled the Indian media.